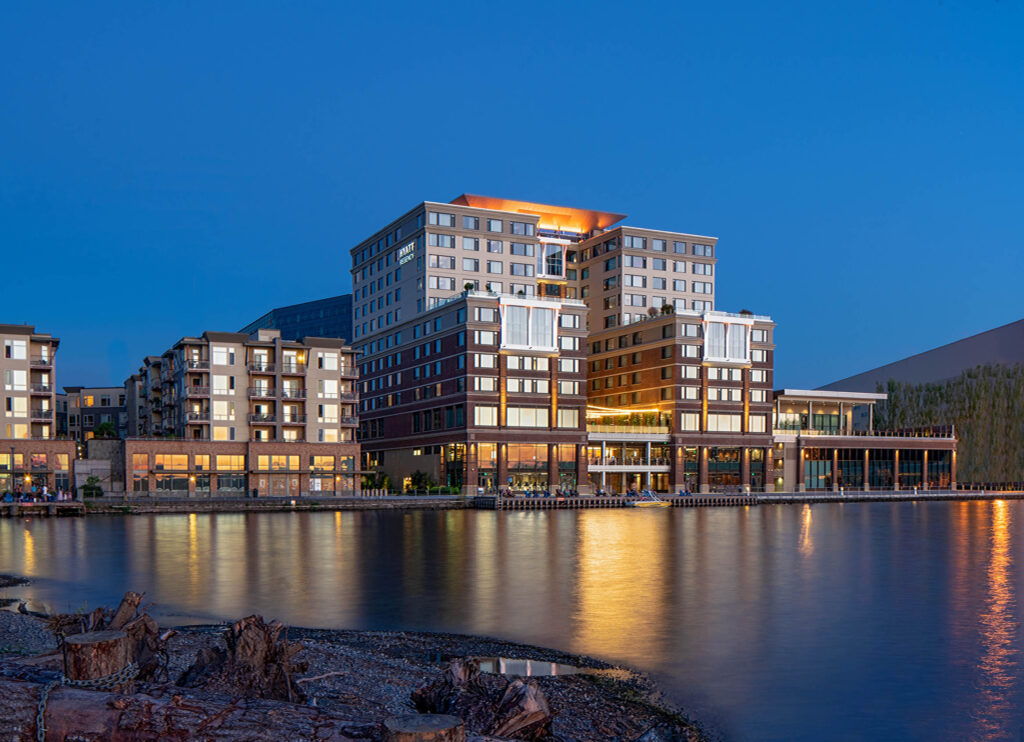 Hyatt Regency Lake Washington at Seattle's Southport
1053 Lake Washington Blvd N
Renton, WA, United States, 98056
P: +1 425 203-1234
Cut-off Date for the Hyatt Regency Lake Washington: Monday, August 1st or until the hotel sells out!
Looking for government rates? Our contracted group rate of $225 is currently lower than the established government per diem rate. We encourage all attendees to book their room using our reservation link for the most affordable prices.
Cancellation Policy
You may cancel your reservation up to 72 hours prior to check-in to avoid a one night fee.
---
If you need alternative accommodations, there are two hotel properties nearby:
Hampton Inn and Suites Seattle/Renton – 0.4 miles from host hotel (7 minute walk or 2 minute drive)
Click here to book your room
Residence Inn Seattle South/Renton – 0.3 miles from host hotel (6 minute walk or 2 minute drive)
Click here to book your room
BEWARE OF MISLEADING ADVERTISING OFFERS THAT CLAIM TO PROVIDE ACCESS TO THE CLEAN PACIFIC HOTEL BLOCK
We have been made aware that certain companies are targeting CLEAN PACIFIC exhibitors and attendees to secure hotel rooms through them. We do not have an official housing partner and all legitimate housing updates will come directly from the CLEAN PACIFIC team. These third-party companies are attempting to contact our customers claiming to provide official accommodations but they are not affiliated with the brand and we cannot guarantee their legitimacy. The only way to ensure you are booking rooms in our official hotel blocks is to book directly from the links and/or phone numbers listed on our website.